Barely started, check back in the future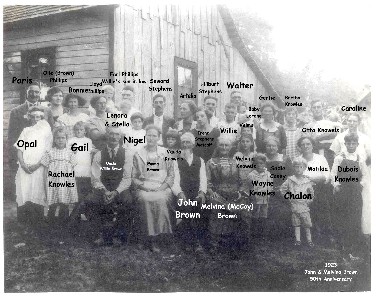 Moms Dad, Mom, Grandfather, and grandmother, and aunts, uncles etc. This picture was made in 1923
Mom and Dad about 1936
Mom as a young lady.
Mom, her brother Henry, and her sister Ruth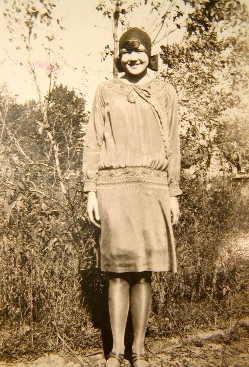 She was a tall beautiful lady!
The flowers were hand painted by some one, Possibly Grandma Bonnie, who was a well known photographer.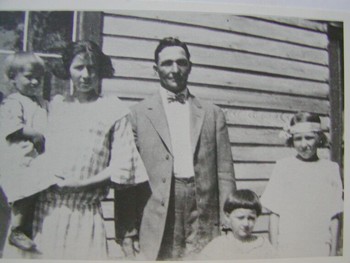 Gail, Bonnie, Paris, Nigel, and Mom (Opal) I was told that Grandma Bonnie made photo post cards, and took all her own pictures, even the ones of herself.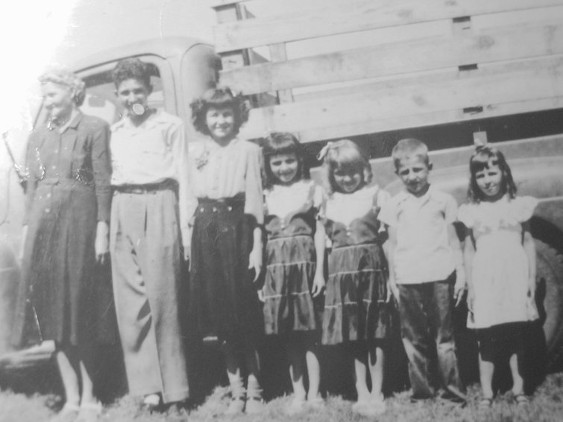 Here is Mom, with her 6 children, beside her old truck.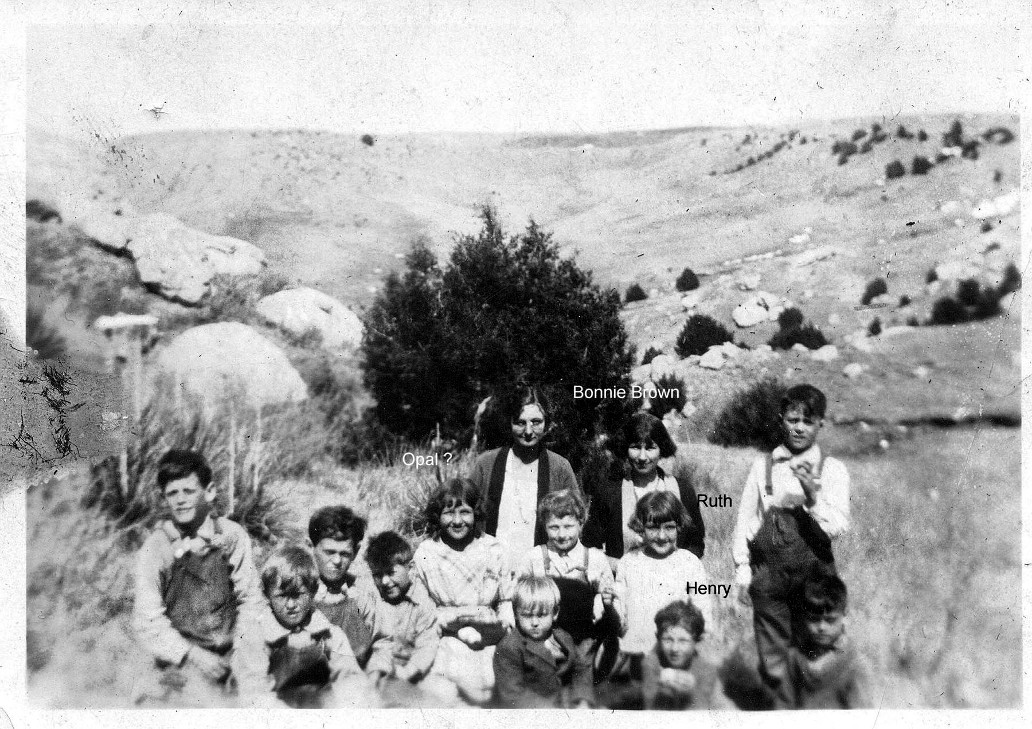 Here is moms school mates. Mom is near the center back row. Her mother was the teacher.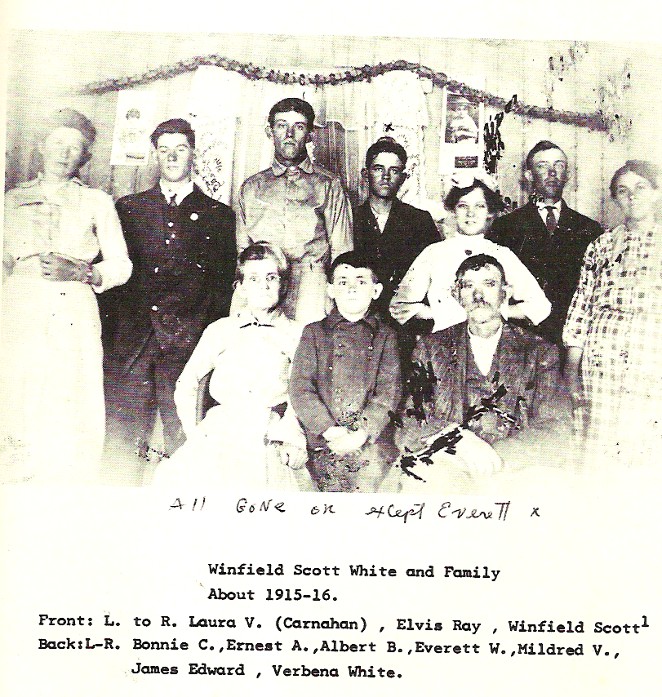 Here is Mom with several of her grandchildren and great grandchildren 1996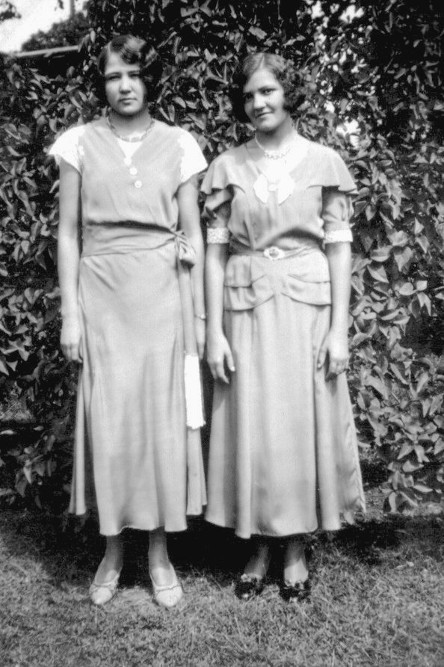 Mom and her sister Ruth about 1928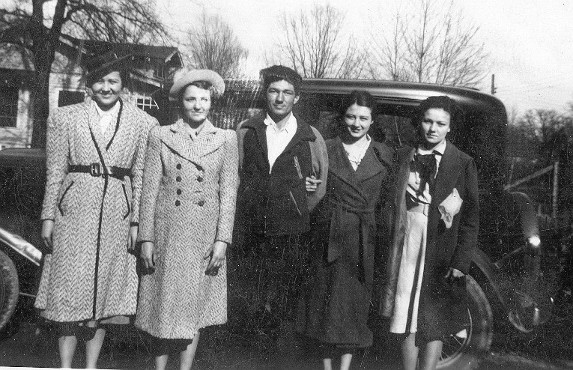 Mom, Ruth, Henry, Nigel, and Gail 1938 the year I was born!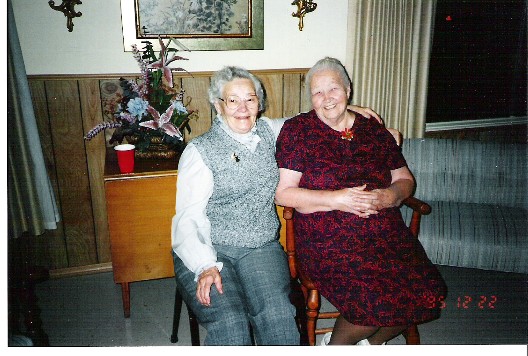 Aunt Gail, and Mom 1996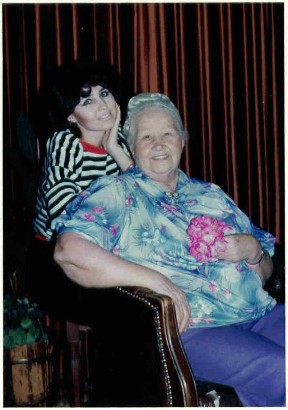 Jill, (Mom's youngest), and Mom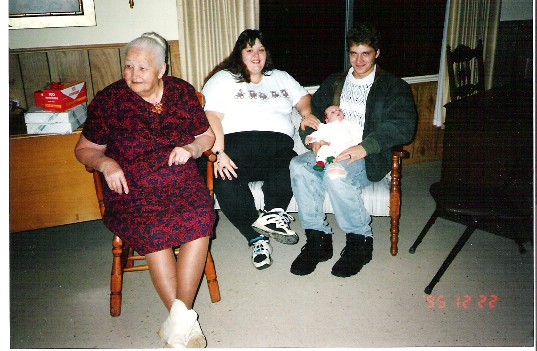 Mom at our 1996 family Christmas party. With her is her Grandson Billy, with his wife and daughter.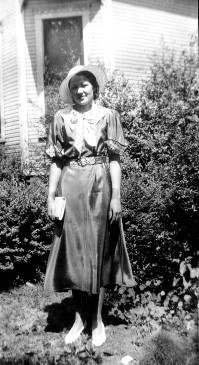 Mom all ready for church.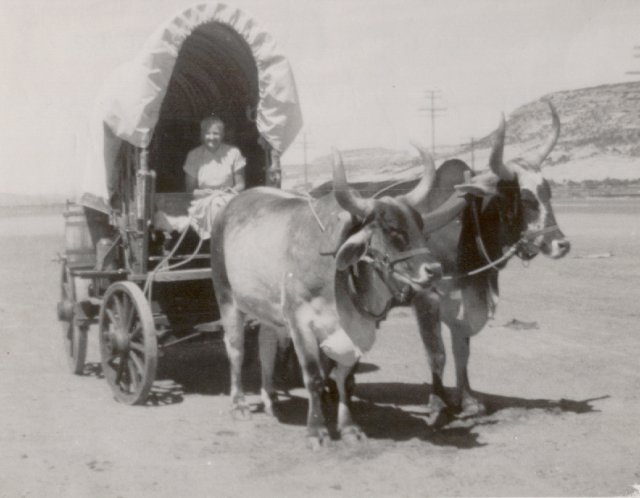 On her way to California. Actually she was traveling by automobile, and just went for a side trip by OXEN, and wagon.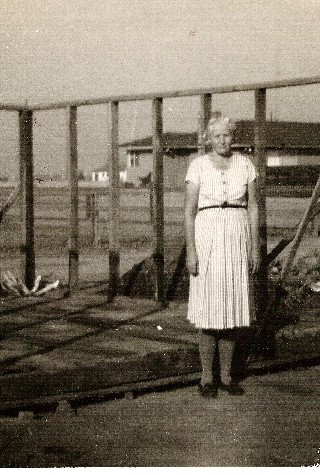 Here she is, with the start of her house in California.
Moms house in Arkansas.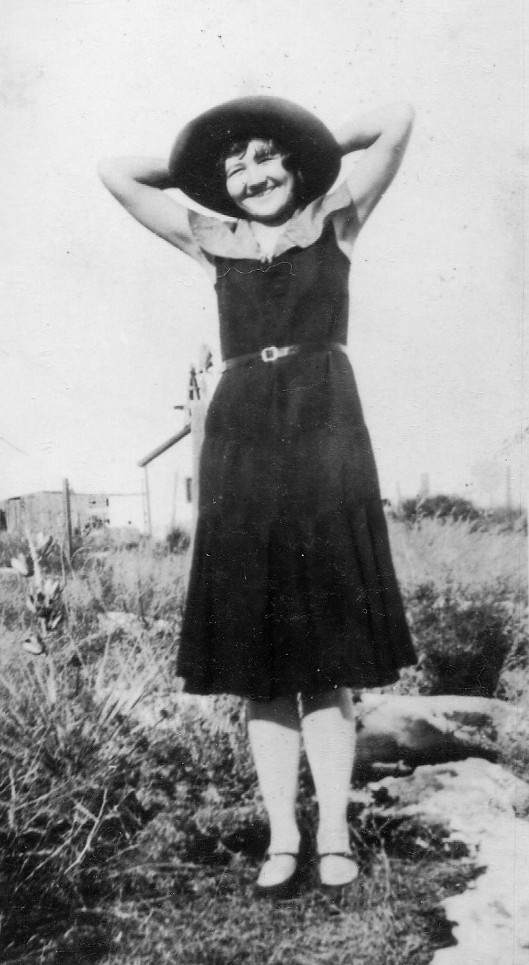 Out for a stretch on a beautiful day.
Mom played the Guitar a little bit. Maybe more?
Mom, and her friends. She was an accomplished "horseman", and loved riding.
Taken in 1912. Photo was not in good shape!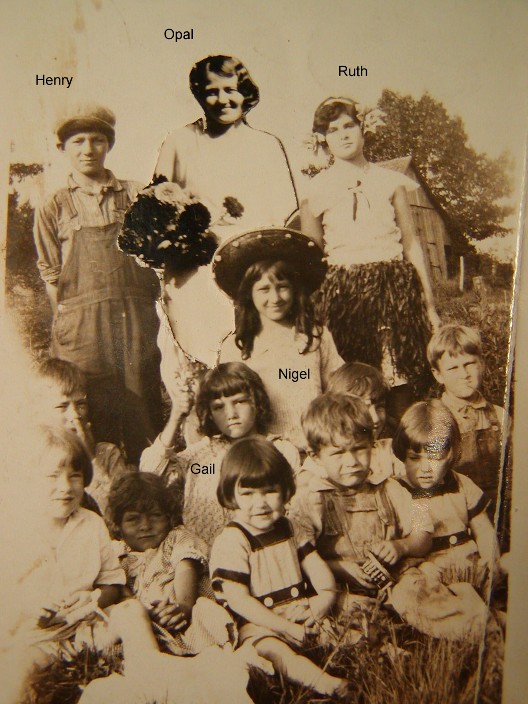 Mom and her Sunday school class.taken late 1920's.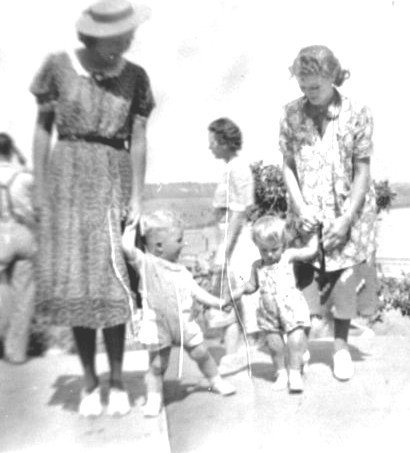 Mom, me, Janet, and Aunt Lorraine. Taken in 1938.
Here is Opal, holding Jill's Daughter DeAnna