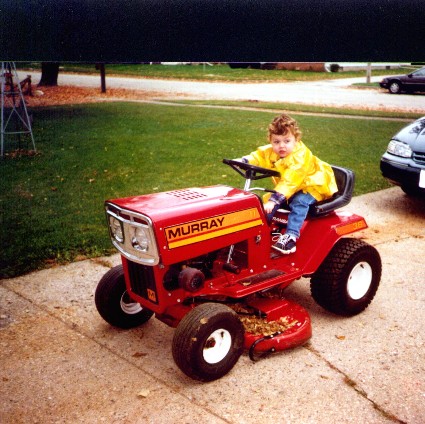 My Grandpa let me drive this tractor!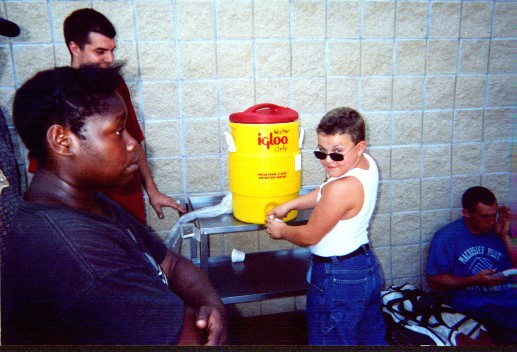 Zac helping poor and homeless.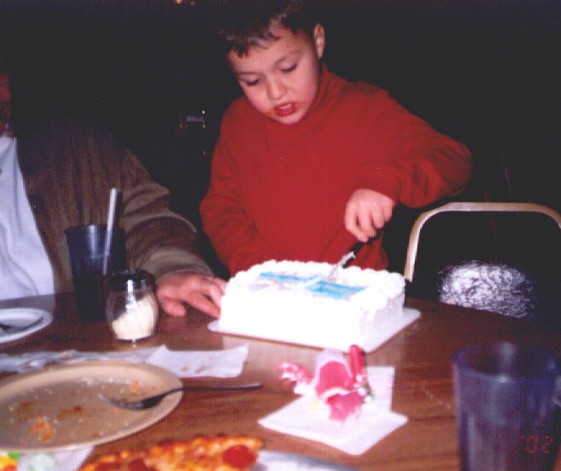 Happy birthday to me!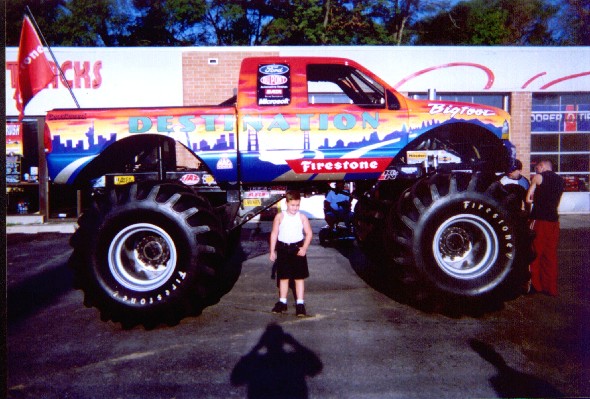 Zac and the real "Bigfoot"!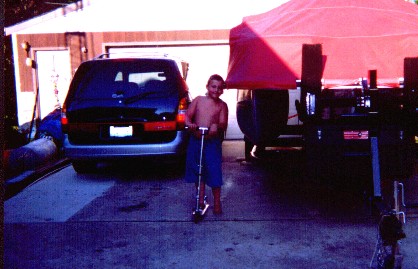 "scootering", in Grandma & PAPA's driveway!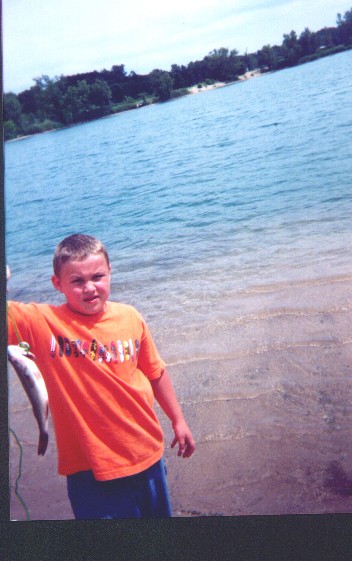 See my Smallmouth Bass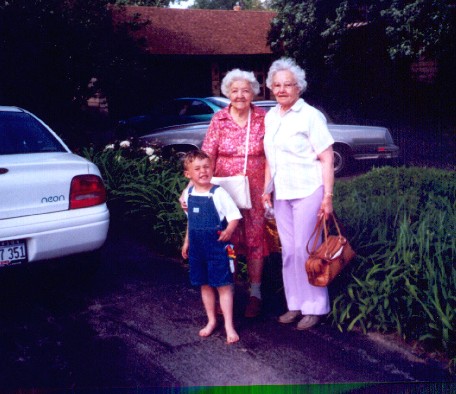 Here I am with 2 of my Great Aunts Ruth and Gail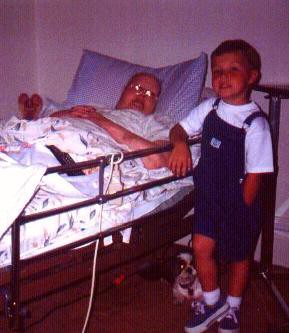 Here I am saying goodby to Great grandma Meinert.

This is my Great grandma Opal.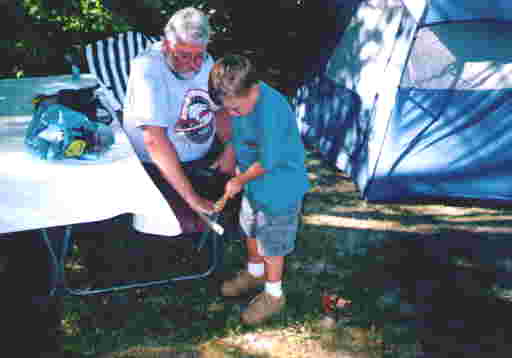 I am camping with Grandma and PAPA, and they let me saw up firewood.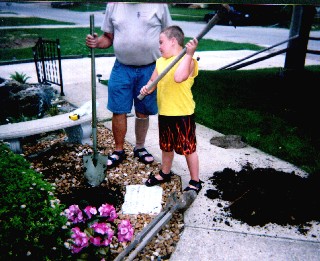 Here I am putting up a flagpole for my PAPA. I did not know that it was the last thing I was going to do for and with him, before Mom stopped our visiting.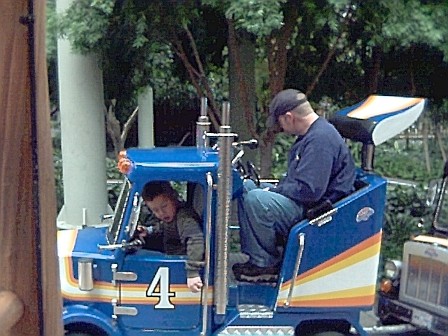 Here I am driving a big truck. I don't know who the guy on back is!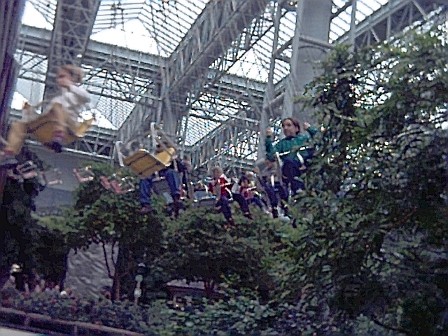 PAPA and I rode this big ferris wheel!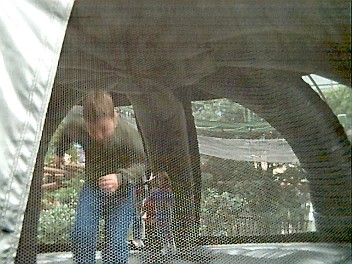 PAPA and Grandma let me jump in this big "Balloon tent".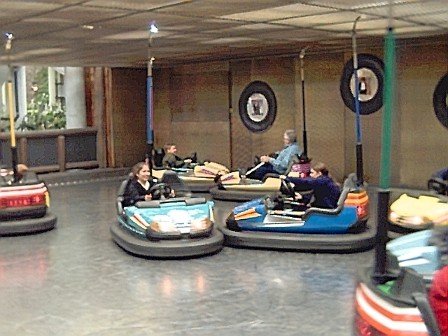 Then PAPA and I rode the bumper cars. That was fun, I kept bumping into him!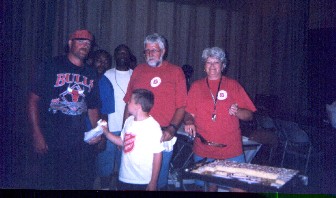 Here I am giving out gifts to the homeless. This is my friend Barry.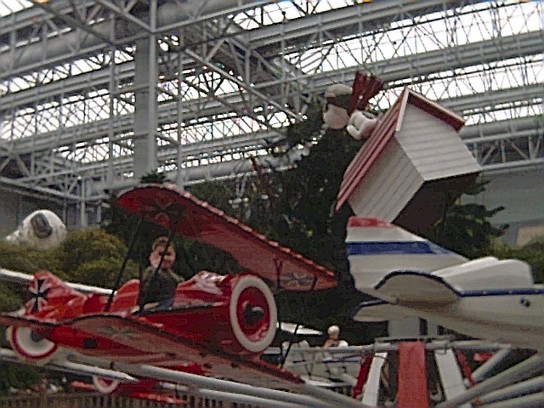 I flew this airplane around and around!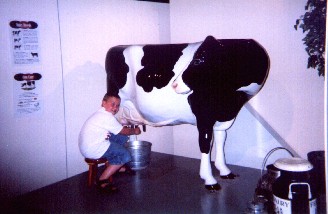 WOW! Squeeze these things, and milk comes out!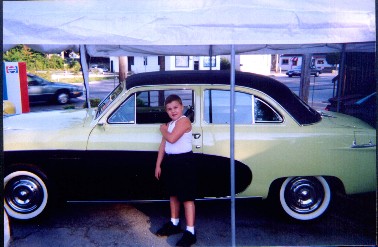 I just love older cars!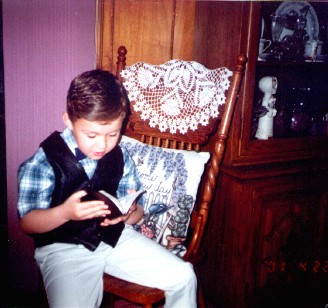 I am all ready to go to Church!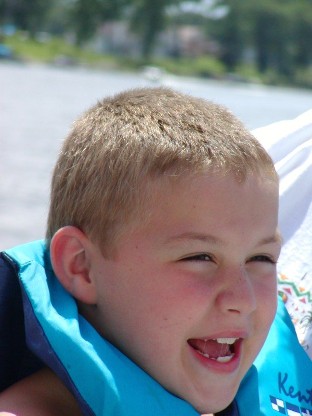 I just love water, swimming, fishing, boating!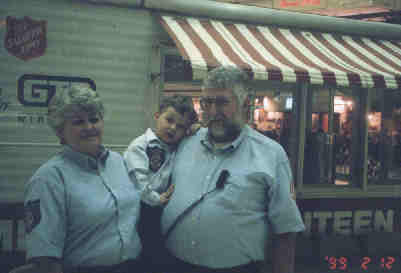 I enjoyed being a part of the Salvation Army.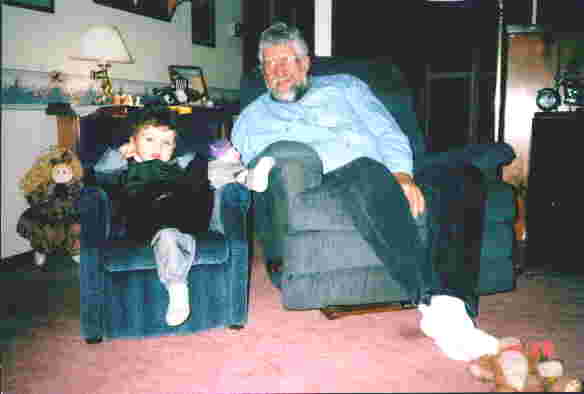 Hey look! Papa and I have chairs just alike!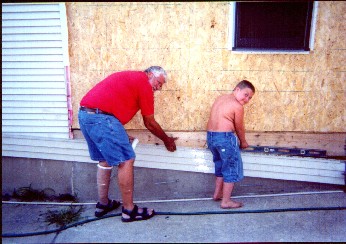 I just love helping PAPA do things!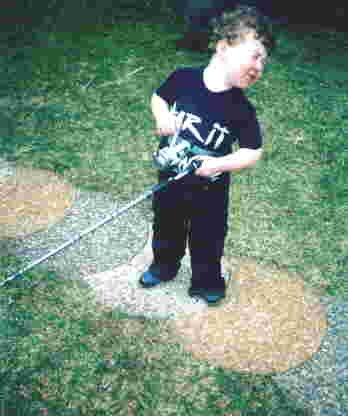 I loved fishing even as a young man!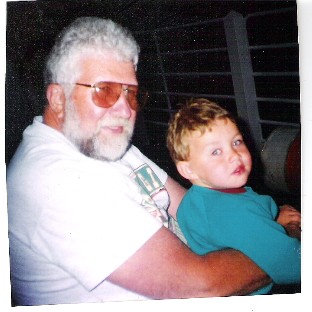 I loved sitting in PAPA's lap and talking to him!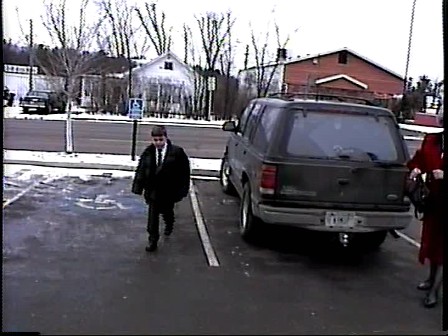 I love Staying with PAPA and Grandma at their house, or at a Motel!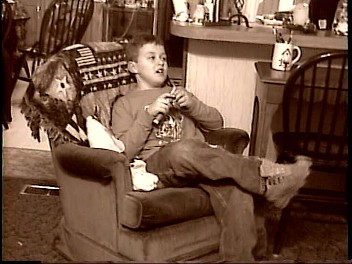 Nothing like just "Relaxing at Home".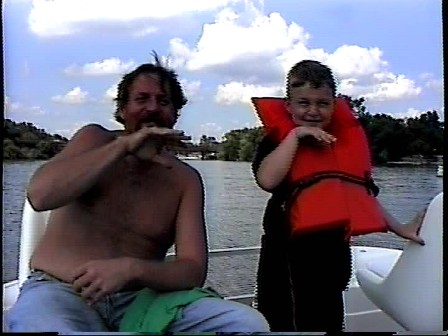 Here I am with my friend Barry on PAPA's boat!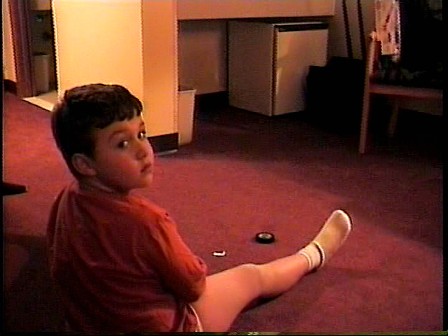 I love playing with my toys!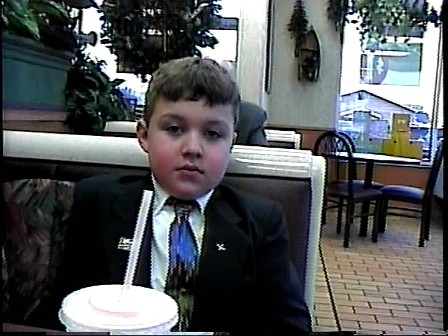 I can't believe I ate the whole thing!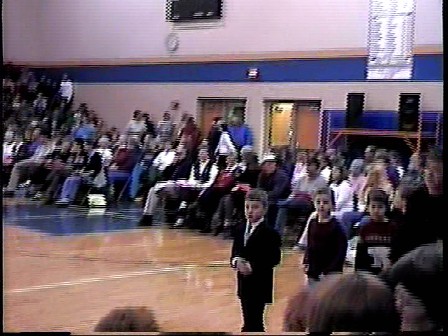 Here I am, leading my class to the Christmas play!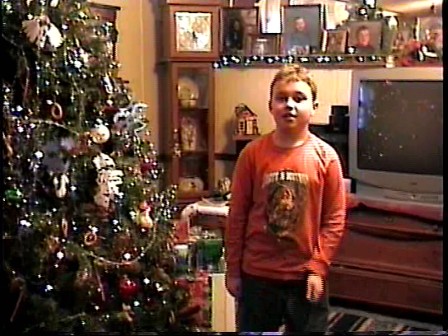 This is my Christmas tree!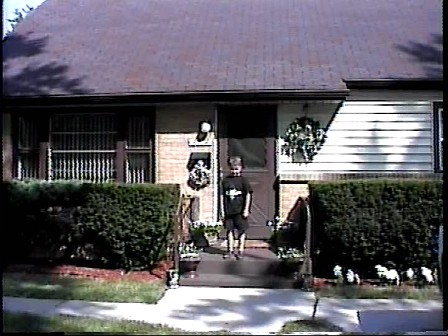 This was my dads house, where I lived with him,and mom in Rockford, Illinois!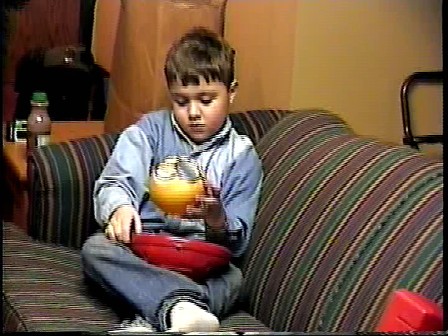 This is MR. Smiley. Papa and I play catch with him.!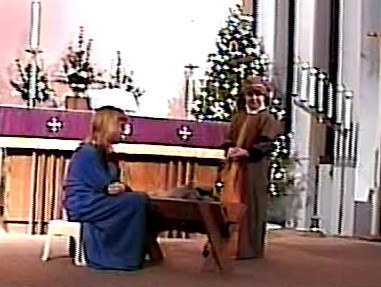 I played Joseph, in the Christmas play!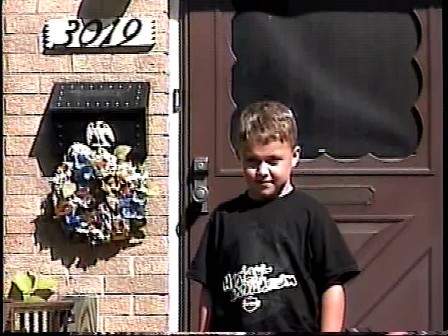 It was at 3019 Ruth ST., in Rockford, Illinois.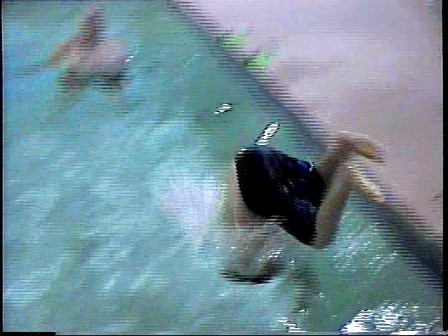 This is me, diving into the pool!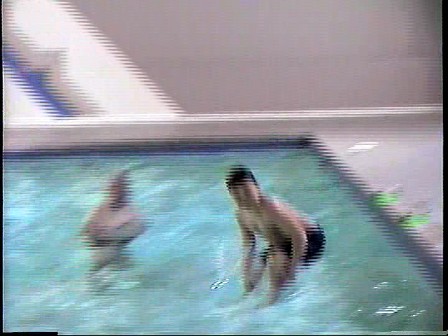 I love making splashes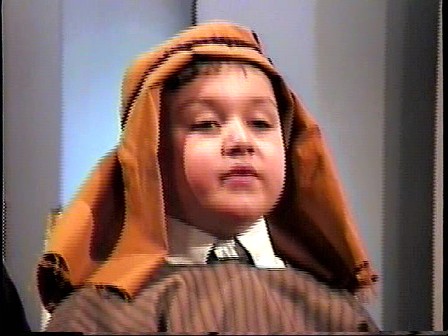 What do you think? Pretty good looking Arab, huh?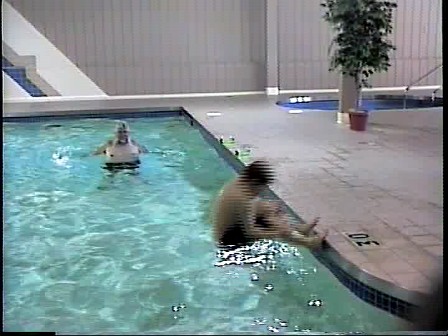 This is me, diving into the pool-backwards!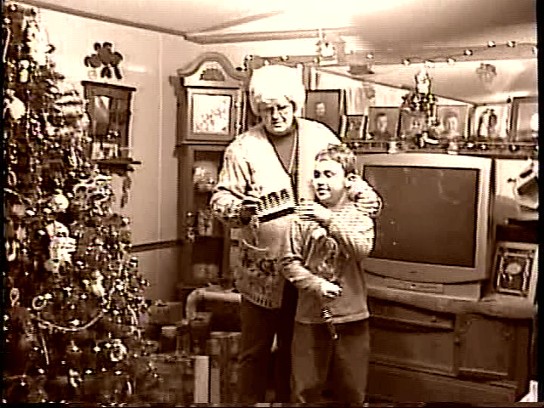 I love my Grandma!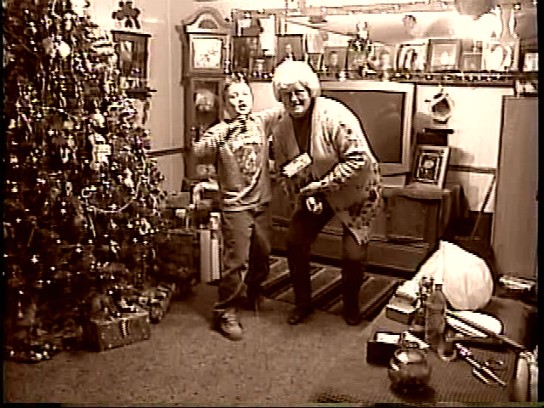 HA HA, I made grandma have "Rabbit ears"!